Sakar 4 AA NiMh Batteries 2500 mAh BP-1275R - now on sale and available from OpticsPlanet online store. OpticsPlanet is an Authorized Internet Dealer for Sakar Company.
Sakar Rechargeable Batteries BP-1275 - 4 pack 2200 mAh AA, High powered rechargble batteries to fit digital cameras and other devices.
Will let you charge your Sakar Battery over 1000 times saving you hundreds of dollars. Charge Completely Before First Use. Subsequent Partial Charges Will Not Reduce Batteries Capacity. Charges 2-4 Batteries At A Time. Never Charge Less Than 2 Batteries. Meets or exceeds all manufacturers' specifications. This product has been fully tested by the institute of bench marking excellence to perform at the highest standards. A must for all digital camera buyers it is the first accessory you should buy for your camera. In today's camera environment there is a need for more back up power than years ago. Today's cameras use high powered motorized zooms and large LCD screens causing high drainage of your original battery pack. You simply charge one and use one. This is recommended in every instruction book as well as on the web sites of all camera companies. The digital concept battery packs have been sold as long as digital cameras have been around it is the first choice of pro photographers as a backup battery, .5 year warranty.
Full line of Sakar is on sale in our online store. For our complete selection of Sakar Rechargeable Batteries please visit our Sakar Rechargeable Batteries section.
---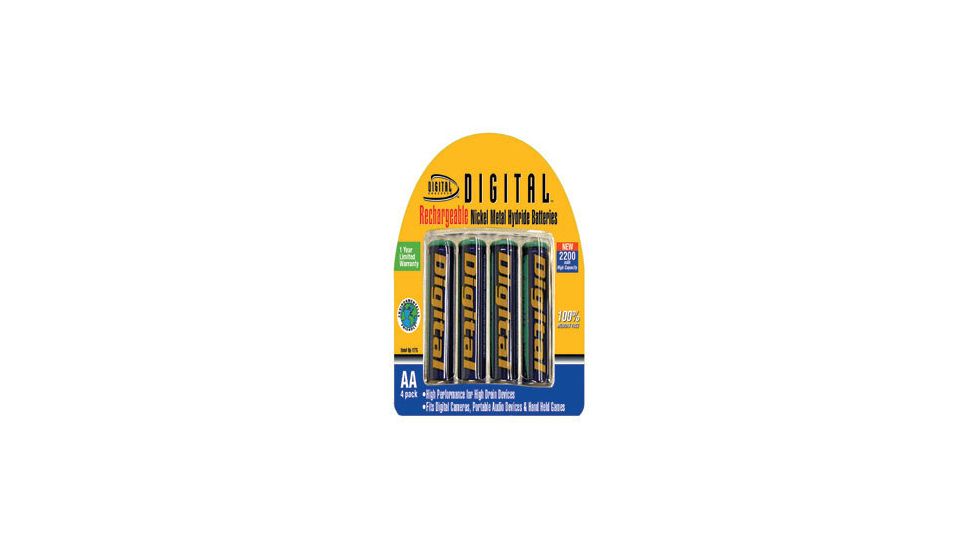 Sakar 4 AA NiMh Batteries 2500 mAh BP-1275R
RATING
90.25 /100
Design

Excellent

Performance

Excellent

Value for money

Excellent

Feature

Excellent