TAG Rampage Armor Carrier, Releasable A-TACS CPH3AS,CPH4AS the best on the market! TAG Rampage Armor Carrier Releasable on sale and available from our online store. We are an Authorized US Distributor for T.A.G.. Rampage Armor Carrier Releasable has the finest rapid single wire quick release system in the world. This unique single wire release system allows the armor carrier to be removed from you in seconds as well as a quick reassembly with the simple one wire design. If you are looking for security, safety and ease of use the Tactical Assault Gear Rampage Armor Carrier is your solution. T.A.G.'s design for this tactical vest includes a split front for carrying level IIIA soft armor or a level V hard plate. TAG Rampage Armor is fully releasable. It also cuts away from shoulder and back areas for releasing the cummerbund. We offer complete line of Tactical Assault Gear Tactical Vest. For our complete selection of products by T.A.G. on sale please visit our T.A.G. page. For more tactical vest please visit our tactical vest store section.
---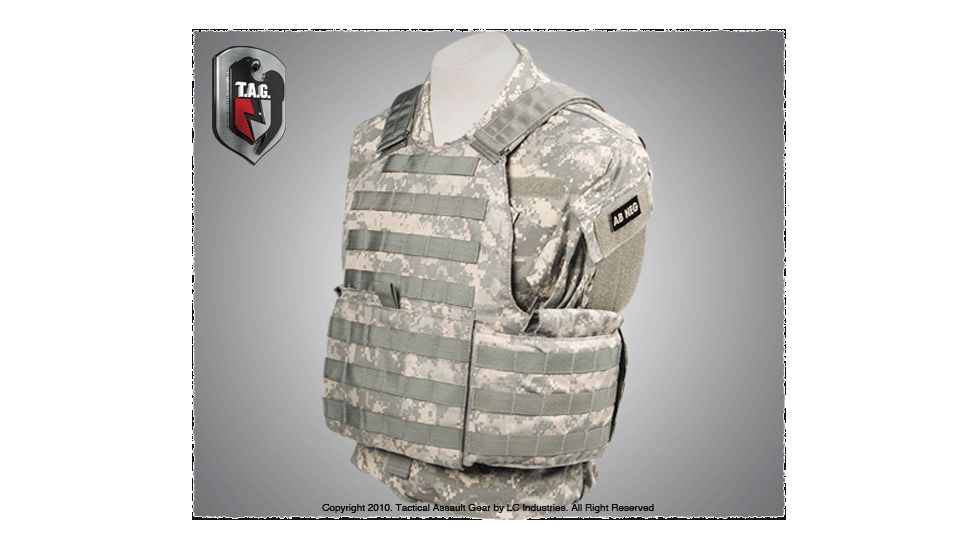 TAG Rampage Armor Carrier Releasable A-TACS - Tactical Assault Gear Vest
RATING
91 /100
Design

Excellent

Performance

Excellent

Value for money

Excellent

Feature

Excellent
Features of TAG Rampage Armor Carrier Releasable A-TACS:
Plate pocket fits any plate size small thru large long.
Provides load carry capability.
Ease of use with superior protection in a tactically advanced system.
Comes with side plate pockets.
Shoulders and upper portion of carrier is covered with non slip rubberized nylon.
made in specialized factories.
Backed by lifetime warranty.
---
---